On Friday 3rd August, a 12 year old girl named Tia Sharp mysteriously disappeared from the New Addington area. Today, 9 days later, Stuart Hazell, the boyfriend of Tia's Grandmother, Christine Sharp,  is charged with her murder. I had a suspicion that at least one family member would be involved.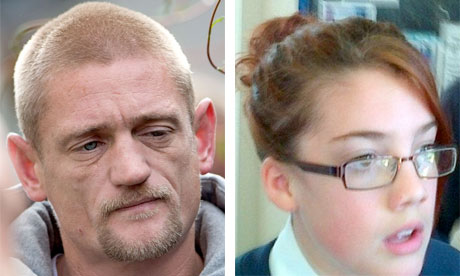 That may sound a little odd to you, but none of the family really seemed that distraught, and the whole situation just smacked of the Shannon Matthews incident, which happened in February 2008.
Shannon Matthews was reported as missing on Tuesday 19th February 2008 and found on Friday 14th March at the house of the uncle of Shannon's mother's boyfriend. Shannon's mother and the the uncle of her boyfriend were charged for kidnapping, false imprisonment, child neglect and perverting the course of justice between them and each received 8 years imprisonment. Ironically, it was revealed that the boyfriend of Shannon's mother had indecent images of children on his computer and he was convicted for this. It turns out that the disappearance was faked so that any reward money offered could be claimed by the family.
Whilst the Tia Sharp murder is slightly different, I wouldn't be at all surprised if it turns out that other family members are later charged with her murder or perverting the course of justice too.
Tia's body was reportedly found in the loft of her grandmother's house on Friday 10th August. A 46 year-old woman, believed to be Christine Sharp, has also been arrested.
I really can't understand how it's possible for Stuart Hazell to murder Tia and then hide her body in the loft without her grandmother noticing. Even if she really didn't notice, she must have known that Stuart Hazell was acting peculiar? I've never murdered anyone before, but I'm fairly certain that it wouldn't be long before someone noticed that I was acting very strange indeed.
As I said, I don't think that any of the Sharp family really seemed that distraught- it's almost as if they've got lots of kids so the loss of one isn't too terrible. I can't quite put my finger on it, but something just doesn't seem right. Stuart Hazell definitely looks suspicious and I wouldn't be surprised in the slightest if he ended up having some sort of criminal history. Hopefully, when he's in prison, very bad things will happen to him when he fancies a shower.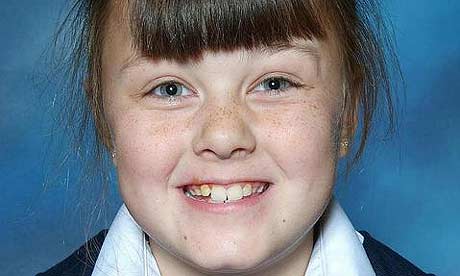 I don't believe anyone knows the cause of Tia's death yet, but the fact that the police took 7 days to find her body is pretty appalling- it's highly unlikely that Stuart Hazell moved her body into the loft during all of the police activity. Surely, sniffer dogs should have been brought in as soon as Tia was reported missing and surely they would have found her body almost immediately. What if she had still been alive? Even on the most innocent level, kids like to play games and hide- why didn't the family/police look in the loft, in the shed and under the stairs to start off with?
I genuinely hope that the autopsy doesn't reveal that Tia died after she was reported missing- it would be a travesty if she could have been saved and only died because of police incompetence. There should definitely be an enquiry into the way the police have handled this.
If people can kidnap or murder members of their own family, we live in a much sadder world than I ever imagined. I suspect we'll never know what made Stuart Hazell murder Tia or why the police didn't find her body sooner. All we can hope for is that anyone found guilty of being involved in the murder of Tia Sharp spends the rest of their days in a prison cell.